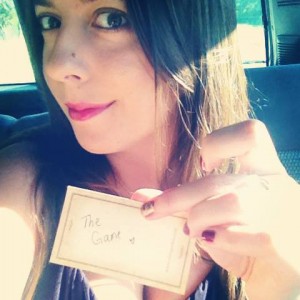 My name is Courtney and I am a 23 year old Texas girl. I have been dabbling with web design and HTML since around 2001 when I was 10-11 years thanks to Neopets and Freewebs. I have had many different aliases – notebly Ocean or Drusilla. It wasn't until 2008 that I was introduced to fanlistings by my best friend from high school, Michelle, whom I share a common love of web design with.
I named my very first collective "So Fresh" and it was hosted on Michelle's domain for the first few months of my stay at TFL. I have had domains in the past (smashclover.com, pinkshadows.com) but nothing had stuck and I was starting to want a place to share my creativity… and thus love-sick.org was born! I have been active on that domain since May 2nd of 2009.
Real life/growing pains took over and I fell out of the fanlisting world and web design as a whole for quite awhile. In college, I became known by another name – Coco, due to my college best friend Christina's son not being able to say Courtney. Eventually, almost by happenstance, the moniker "CocoRichelle" arose (Richelle being my middle name).
Since buying this domain, cocorichelle.com, I have also slowly but surely moved my collective, now called lovesick, to its new home on January 25th of 2014!
If you would like to learn a little more about ME, visit my blog!